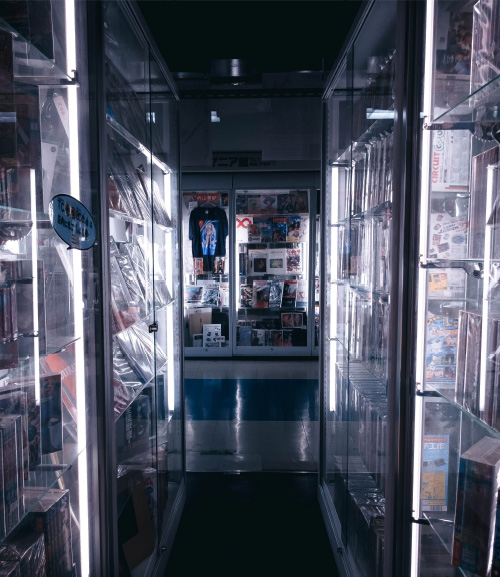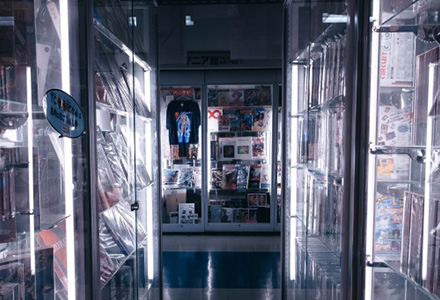 Nakano is a town that embraces all kinds of individuality, and the presence of cultural and entertainment landmarks, "Nakano Broadway" and "Nakano Sunplaza", have played a vital role in forming the neighborhood's identity as a hub for rich and diverse subcultures. With the area's gentrification, Nakano has experienced an influx of young singles and students who have settled in the area seeking to express themselves and inundate themselves with what they love most. Lose yourself in this ridiculously attractive, awe-inspiring district and find your own memorabilia to cherish!
あらゆる個性を受け入れる街、中野。"中野ブロードウェイ"や"中野サンプラザ"の存在が、サブカルの聖地としての側面を引き立たせました。近年の再開発により、単身者や学生も多くなり自分の好きな物を全力で楽しむ、生き方をまわりに定義されない人々で賑わっています。そんな街で、あなたの好きを探してみませんか?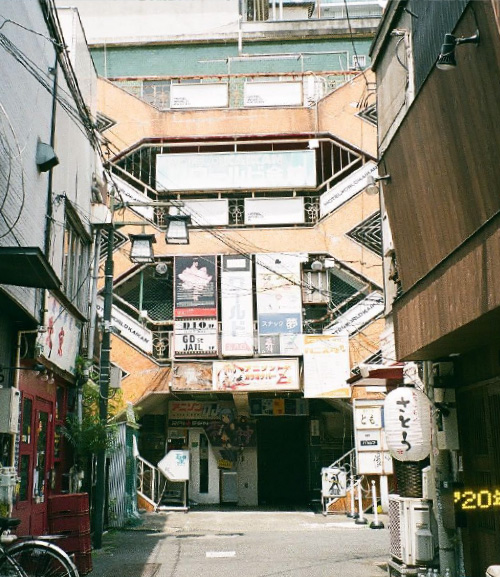 Located only 4 minutes from Shinjuku on the Chuo Line, 6 minutes from Takadanobaba and 10 minutes from Kichijoji, access to popular districts (particularly amongst Millennials) is a breeze. In Nakano, you will see a disorganized, yet somewhat therapeutic mix of the old and new, the calm and clutter and reality and fantasy. From noodles to idols, there's so much in store...
新宿から中央線でわずか4分、高田馬場から6分、吉祥寺から10分と、ミレニアル世代に人気の街からのアクセスが良好です。ここでは、古いものと新しいもの、静けさと乱雑さ、現実と幻想が入り混じった、どこか癒されるような雰囲気を感じることができます。ラーメンからアイドルまで、中野にはたくさんの魅力が詰まっています。是非、中野の街に足を運んでみてはいかがでしょうか。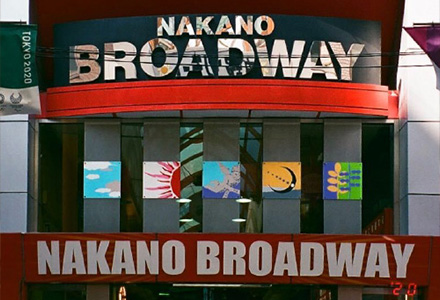 In addition to the larger events held at Nakano Sun Plaza, the neighborhood offers various music events at live houses and street performances every week. Take a stroll from the Nakano Sun Mall shopping district, down through to Nakano Broadway and you'll witness a grand showcase of passersby interests and hobbies.
中野サンプラザで開催される大規模なイベントだけで無く、ライブハウスや路上などで毎週様々なイベントが開催されています。中野サンモール商店街から中野ブロードウェイまでをゆっくり歩けば、街ゆく人のたくさんの「好き」と触れ合うことができるでしょう。

Nakano is a neighborhood that welcomes people from all walks of life. Our rooms are designed to be spacious, with ceilings set high to echo the neighborhood's sense of freedom and homey ambience.
中野はあらゆる人を優しく受け入れてくれる懐の深さを持った街です。そんな居心地の良さをお部屋にいる時でも感じてもらうために、天井が高く、開放感を感じられるお部屋をご用意しました。